Nederlands:
Achtergrond:
Klassieke academie voor schilderkunst in Groningen (bachelor) .
Lessen bij Marjolein Menke.
Portretten in opdracht
U kunt mij mailen of bellen als u interesse heeft voor een portret in opdracht. Ik zal u dan vrijblijvend een offerte sturen. Ik werk met olieverf, in mijn eigen atelier. Mijn contact gegevens vind u beneden op deze pagina of onder 'contact'.
Prijzen
Heeft u belangstelling voor een van de getoonde werken? Ik geef u graag meer informatie, telefonisch of via de mail (zie 'contact').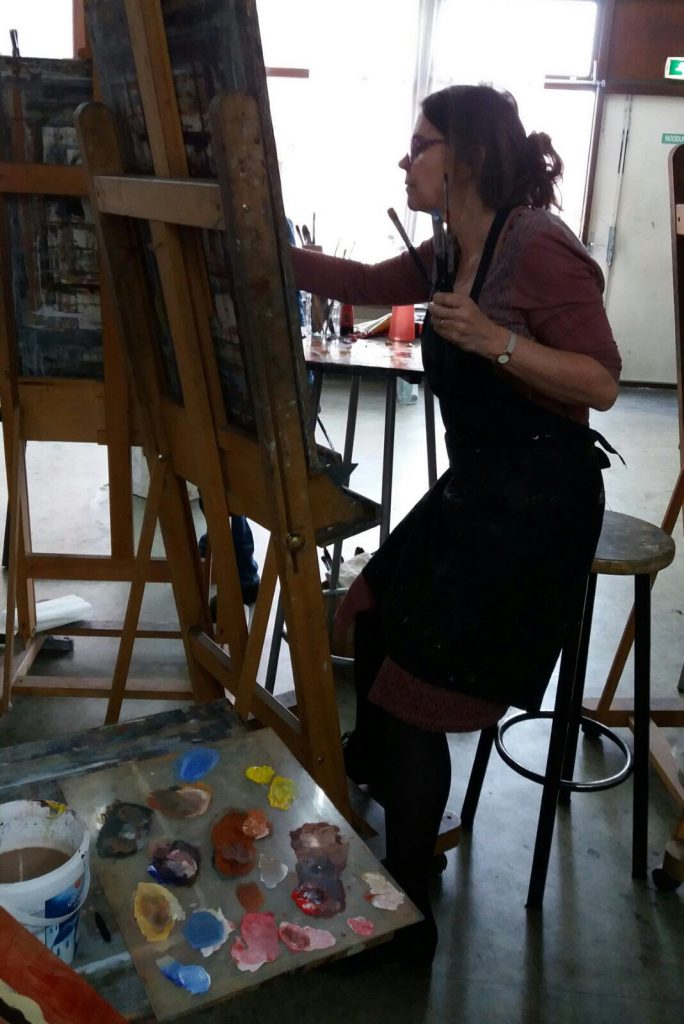 Englisch:
Background:
Lessons from Marjolein Menke.
Klassieke academie voor schilderkunst (classic acadamy for fine arts, bachelor), Groningen, The Netherlands.
Portraits on request
Please feel free to contact me for portraits. I will send an obligation free quote. I work with oil paint and in my own atelier. You can find my contact information below. 
Prices
Are you interested in one of my paintings? I'd love to send more information. Send an email with the name of the painting.